The Franchise Ownership Success Path
🕒 Estimated Reading Time: ~4 minutes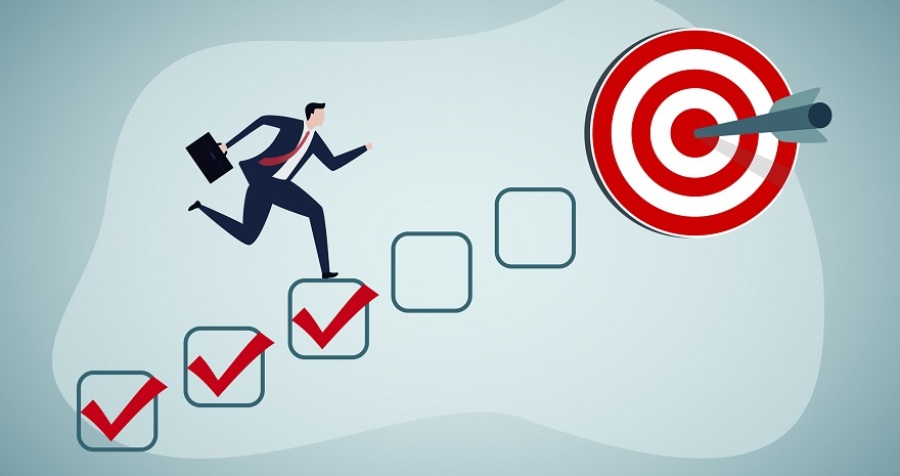 Stepping foot into the unknown is scary. The risk feels overwhelming and daunting. While it can feel exciting not to know what's around the other corner at times, many parts of our brain crave a slight glimpse of what's headed our way so we can stand in anticipation.
The same concept of equal parts excitement around the unknown and desire for clarity is certainly true of franchise ownership. When considering investing in a franchise, knowing the path you're about to embark upon is helpful. Sure, you might not want to know every hurdle you'll face or every roadblock you'll have to navigate, but having an idea of the journey can calm your nerves. Likewise, it can keep your eyes set on what success looks like so you don't have to guess your way through the journey.
If you're deciding whether franchise ownership is right for you, this example success path might help you see what's waiting for you behind your decision.
Step 1: Choose Your Franchise
Before you can invest, you must choose your franchise. But not just any franchise. It's important you choose one that's right for you.
Many elements go into this decision process, including:

Knowing what you want to do and why you want to start a franchise
Understanding the market, the franchise, and the expectations
Analyzing your local market for competition and demand
Looking at the big picture of what life will look like once you own the franchise
That last step is why you're here. You want to understand the success path for franchise ownership so you can better grasp what life will look like once you invest in becoming a franchisee. Let's keep moving forward with the success path, assuming you've found a franchise that's a good fit for you based on these criteria.
Step 2: Train Within Your Franchise
The first thing that'll happen on your journey toward success as a franchisee is to get skilled up in the systems, operations, and brand. Every franchisor will have various requirements and requests for this step. You must know what's expected of you and how to operate within brand guidelines.
As you're considering which franchise to begin, it's a good idea to analyze what this step will look like for your specific franchises. For example, if you're anticipating opening a side hustle franchise but need to travel for a few weeks to complete the onboarding training, you will need to factor that time away from your other job for the trip.
Step 3: Open Your Doors
With the training under your belt and the operations, systems, and infrastructure in place, it's time to open your doors! This grand opening and the opening season will set the tone for your franchise. Make it lackluster, and you'll likely get a lackluster response. Hype it up and excite your community and customers, and you'll have greater chances of success.
Step 4: Reach Your Growth Goals
After you've had the doors open for some time, you'll start to get settled into your rhythm as a franchisee. As you continuously market, work, and sell your new venture to the community you serve, you'll reach milestone markers in sales, revenue, and more. It's here that you will reach those lofty goals you set for yourself when you first signed the Franchise Disclosure Document.
Once you've reached those big goals, it's time to start thinking about the next step in your journey — expansion.
Step 5: Open a New Location
With your concept proven, you'll have the opportunity to consider expansion. This is often the next step in the success path as a franchisee. After all, once you know the business will work for you and you understand what success looks like for your family, expansion feels like a natural next step.
Once you commit to expanding, you start at the beginning of this flywheel success path. You'll go back to considering whether you want to open a second or third location of the same franchise or if you want to expand into a whole new franchise. Then, you'll go through the training again before opening your doors and working hard to build in the market.
This success path is doable and one many franchisees have done before. The most critical part is committing to yourself that you will make this happen, doing your due diligence in choosing the right franchise for you, and then taking action.
Kimberly Crossland is the founder of Roadpreneur and Cruisin' + Campfires, two companies designed to keep families together and living in freedom through travel and entrepreneurship. The goal of both businesses is to inspire meaningful change through the power of a strategic, thoughtful approach to life and business. In her free time, you can find her looking for a new adventure together with her two boys.