Top 10 Questions to Ask a Franchisor Before Signing
🕒 Estimated Reading Time: ~4 minutes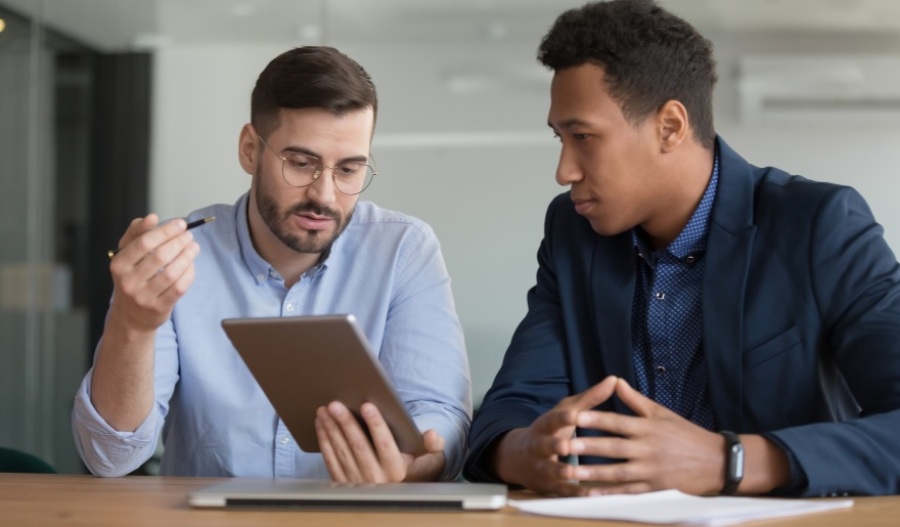 When starting a franchise, it's easy to get overwhelmed by all the conversations you need to have to ensure you choose the most successful franchise for you. Often, the most overwhelming part of the selection process isn't the initial research. Knowing what to ask when you're in the room with the franchisor is key.
As you narrow your selection and enter into the rooms with the franchisors you're considering working with, you want to have a clear-cut list of questions to ask to make the most informed decisions. Here is a guide to take with you to clarify all angles of franchise ownership before you sign on the dotted line.
1. How Much Total Will I Need to Invest in the Franchise?
When you start looking at investing in a franchise, you'll see a franchise fee. Often, that fee is just the start of a total investment. Items, such as startup costs, equipment needs, inventory, or other elements, should be clarified upfront so you know what to expect financially when you start the franchise.
2. Are There Any Royalty Fees?
Royalty fees are the percentage of your sales that go back to the franchisor each month. These fees help pay for ongoing marketing materials, relationships with suppliers to get discounts, and more. Although they're well worth the ongoing fee structure, it's still important to clarify how much you'll need to set aside each month to predict your finances as a franchise owner better.
3. How Are the Franchises Divided Up Geographically?
Some franchisors will divide territories among franchisees, giving them broad boundaries. Other times, franchises will be close together, sometimes feeling as if the two locations are cannibalizing each other. The best thing to do is talk to the franchisor about how franchise locations are divided geographically so you know what to expect when starting your business.
4. What Kind of Training Will I Receive at First?
You're not expected to know a franchise's ins and outs when you first start. That's why franchises offer training to help you set a strong foundation. Knowing what that kind of training
looks like is important so you know how much knowledge you will need to have before investing in that franchise and how much time you'll need to devote to training when you first sign up.
5. What Kind of Ongoing Support is Available?
Initial training is essential. So is ongoing support. Industries change quickly, and you want to ensure your franchisor continually supports you along your franchise ownership journey. Ask about the ongoing support you'll have to ensure you always have a place to ask questions and get feedback.
6. What Employees Do I Have Access to At the Franchise?
Knowing the team at the franchise is important. These people are your team as the franchise owner, and you want to ensure you can access them when needed. Ask about what kind of access you'll get, who you'll have access to, and how communications work within the franchise so you can better understand the level of support you'll receive from the corporate office.
7. How Often Do I Renew? And What Happens if I Need to Exit?
No matter what your intentions may be with your new franchise, life happens. Sometimes, curveballs can throw a wrench in your plans, causing you to exit earlier than expected. Ask your franchisor about renewing the initial contract or exiting your contract if needed so that you can have your continuity and/or backup plan clearly in place.
8. What Are the Current and Projected Market Conditions?
No matter how well-versed you are with the industry you're pursuing, the franchisor likely has more in-depth reports about industry trends and projections. Ask about these current and future trends so you can be sure you're familiar with how the industry moves.
9. What Are the Average Financial Statements for Franchises in Similar Areas?
Ultimately, you want to see the financial gains in starting your franchise. Talking to your franchisor about the average earnings and expenses of current franchisees in your geographic area or similar regions can help you more accurately predict what profitability will look like for you. Likewise, it can give you a realistic timeframe for when you'll be out of the red and into the black again.
10. What Am I Not Asking That I Should Be Asking?
No good franchisor expects you to know every detail about their industry, business model and operations. After all, that's why they provide training upfront. Finishing out your conversation by asking for details about the areas you should be asking about will help you nail down any fine print details, nuances about the franchise itself, and other details that could impact your decision.
Kimberly Crossland is the founder of Roadpreneur and Cruisin' + Campfires, two companies designed to keep families together and living in freedom through travel and entrepreneurship. The goal of both businesses is to inspire meaningful change through the power of a strategic, thoughtful approach to life and business. In her free time, you can find her looking for a new adventure together with her two boys.