10 Reasons Why You Should Buy a Franchise
🕒 Estimated Reading Time: ~ 3 minutes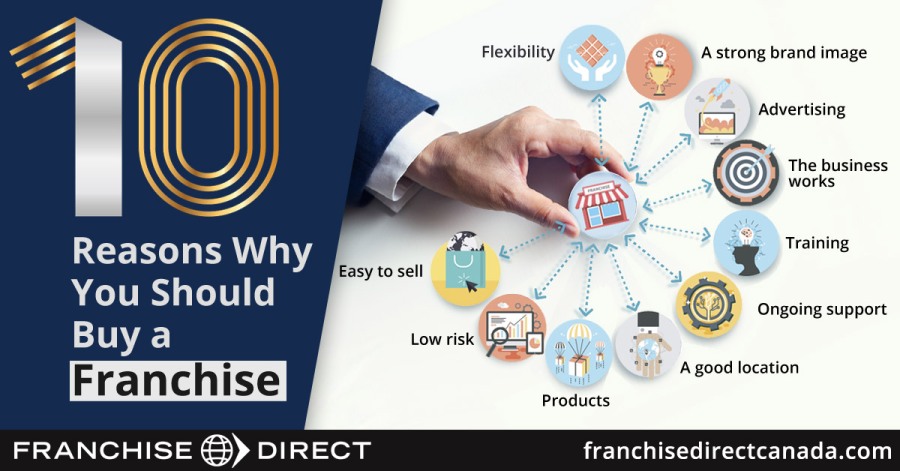 Presumably, you're here because you're wondering if owning a franchise is best way for you to become a business owner.
You're in luck! We've compiled 10 of the biggest reasons buying a franchise is a strong choice for opening a business. Of course, there are far more than 10 benefits that come with setting up a franchise, but we have worked hard and managed to pick out the cream of the crop.
In no particular order, here are ten reasons why you should buy a franchise:
1. Flexibility: There are franchises available in nearly every industry, and they come in various sizes, ranging from a smaller initial investment, and working by yourself in your home office part-time, to investing a more substantial amount and working full time as the employer of a large team.
2. A Strong Brand Image: With a franchise, the brand name is already established. Potential customers will recognize your offering before you've even started. This right to use the franchise's name and logo is one of the main advantages that you are paying for when you purchase a franchise.
3. Advertising: In a franchise, the ad campaigns and marketing tools are usually provided – nationally for the brand, locally for individual franchisees, or both. Franchisors also help publicize the launch of a new franchisee's business, making an impact on the local market on opening day when the ribbon is cut.
4. The Business Works: Mistakes on factors such as marketing and product pricing have already been made and fixed, and the business model has already been polished thanks to years of previous, hands-on experience. If the system were not reliable, then it likely wouldn't have expanded and it wouldn't have a network of franchisees. Gone is the need to figure out everything for yourself, which you would have to do if you were setting up a new company alone.
5. Training: All the training you need to be successful is provided to you. Franchisees usually go to classes to be fully trained in how to run the business, and often your key staff (if your business is large enough to have employees) will get trained too. This is a huge help in avoiding many of the headaches and sleepless nights.
6. Ongoing Support: As well as getting initial training before setting up their business, franchisees receive ongoing support from franchisors in many different forms including free phone lines, visits from the head office, a company intranet, regular meetings and so on. Such aid is invaluable if a franchisee faces a problem and needs advice, and it also makes sure that franchisees are kept up-to-date with relevant issues such as advances in technology or changes in financial law.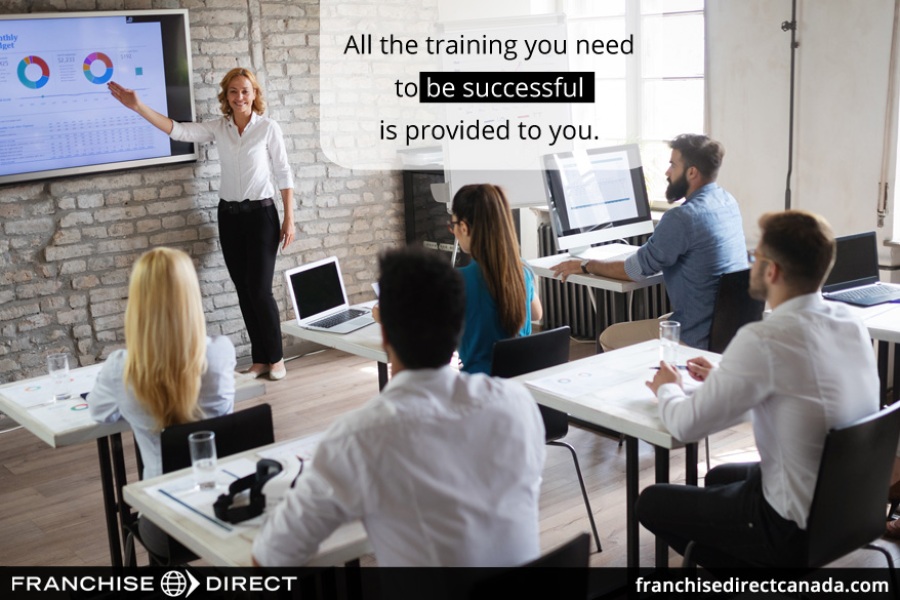 7. A Good Location: A franchisor will usually help pick out a good location, one that can balance abundant customer traffic with cost efficiency. They will also make sure that there are no other franchisees already operating in your territory, and they will have a fairly decent grasp of any competition present in your local market.
8. Products: The franchisor traditionally directly provides some or all of the products being used or sold. This means it will be much easier for the franchisee to get their hands on products, a huge benefit if the franchise is of a retail or restaurant nature. If that is not the case, then centralized purchasing should be a feature, with so many goods being purchased by all the franchisees together that everyone will get bulk discounts as a result.
9. Lower Risk: The franchise's traditionally lower risk of failure means that banks and other investors will be much more willing to lend money to franchisees, and often franchisors have special agreements with certain banks to to provide funding options. Sometimes the franchisors themselves are willing to lend money, and you may qualify for government funding grants or loans.
10. Easy to Sell: Considering all of these assets, it's hard to imagine ever wanting to say goodbye to your franchise. But one day, you might to want to do so. A franchise will always attract interest, but your franchisor should be able to line up a replacement pretty quickly anyway. This can save you from having to find a buyer yourself.