How Much Does It Cost to Open a Krispy Kreme?
🕒Estimated Reading Time: ~2 minutes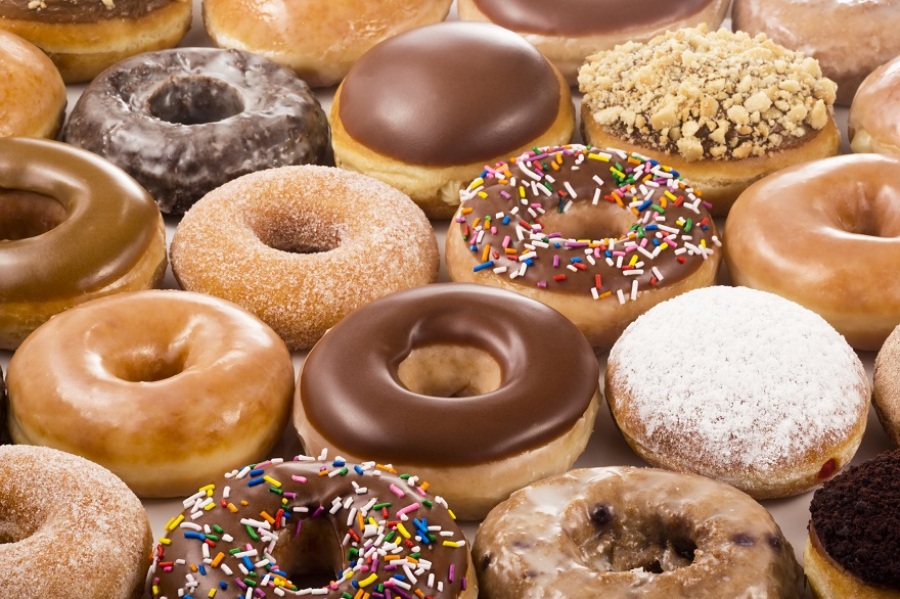 You know you have a good product when people come in the middle of the night.
Krispy Kreme was founded by Vernon Rudolph in 1937. In the early days of the first Krispy Kreme store, the Winston-Salem, North Carolina doughnut shop would offer doughnuts fresh out of the oven for sale if customers wanted one then instead of waiting until the doughnuts were delivered to area convenience stores.
The catch? They had to come to the store between the hours of midnight and 4 A.M. People still came.
Hot out of the oven doughnuts became so popular, Krispy Kreme eventually developed a "Hot Light" to let customers know when doughnuts are newly baked—a version of which still exists in its stores and as a mobile app feature.
With a history of demand like that, it's no wonder why Krispy Kreme is one of the most popular bakery franchises in the world with locations in over 30 countries. The bakery franchise debuted in Canada in 2001 with its first store in Mississauga, Ontario.
The cost to open a new, Krispy Kreme franchise store, like most franchises, is highly variable. According to the company website, Krispy Kreme franchise stores in Canada are operated in two different formats. All Krispy Kreme shops, according to the franchisor, are used principally for on-premises sales of a variety of fresh doughnuts, beverages, and other related food products and services.
The differences between the two franchise formats are described below:

Hotlight Factory Stores (aka Hotlight Theater Shops): A retail sales facility that manufactures and produces fresh doughnuts on-site. Hotlight Factory Stores also have the capacity to supply fresh doughnuts to Doughnut Cafés.
Doughnut Cafés (aka Fresh Shops): A retail sales facility with limited manufacturing capabilities that receives doughnuts twice per day from Hotlight Factory stores.
The estimated opening cost for a new Krispy Kreme shop, including for the initial set upand first three months of operation, ranges between $622,500 and $4,330,000 USD for the two formats, which is approximately $850,335 to $5,914,780 CAD (as of October 2023 exchange rates).
A breakdown of the estimate is in the chart below. The financial figures in the chart comes from the US Franchise Disclosure Document of Krispy Kreme, dated 2022. The estimates are provided by the franchisor based of its years of experience in franchising its brand.
| | | |
| --- | --- | --- |
| Name of Fee | Low | High |
| | | |
| Development Fee | $12,500 | $25,000 |
| Initial Franchise Fee | $12,500 | $25,000 |
| Real Estate and Improvements – 3 Months | $10,000 | $95,000 |
| Construction Costs | $325,000 | $2,860,000 |
| Equipment/Signage/Furniture/Fixtures | $175,000 | $550,000 |
| Truck (per truck) | $0 | $50,000 |
| Initial Inventory | $5,000 | $50,000 |
| Production Equipment | $0 | $425,000 |
| Grand Opening Marketing Program | $20,000 | $45,000 |
| Training Expenses | $17,500 | $55,000 |
| Security Deposits and Other Pre-Paids | $5,000 | $25,000 |
| Additional Funds – 3 Months | $40,000 | $125,000 |
| ESTIMATED TOTAL* | $622,500 | $4,330,000 |
*The estimated initial investment range covers from a fresh shop up to a hot light theater shop. Figures are in USD.