How Much Does It Cost to Open a Tim Hortons?
🕒Estimated Reading Time: ~3 minutes
Canada's largest quick-service restaurant chain, Tim Hortons was founded in 1964 by its namesake National Hockey League player. Once owned for just over a decade by Wendy's International, Inc., it's now owned by Restaurant Brands International (also parent company of Burger King, Popeyes, and Firehouse Subs).
According to the company, it serves over five million cups of coffee every day in Canada with 80% of Canadians visiting a Tims in Canada at least once a month. Overall, customers of the brand can pick up their coffee and Timbits at well over 5,000 locations worldwide.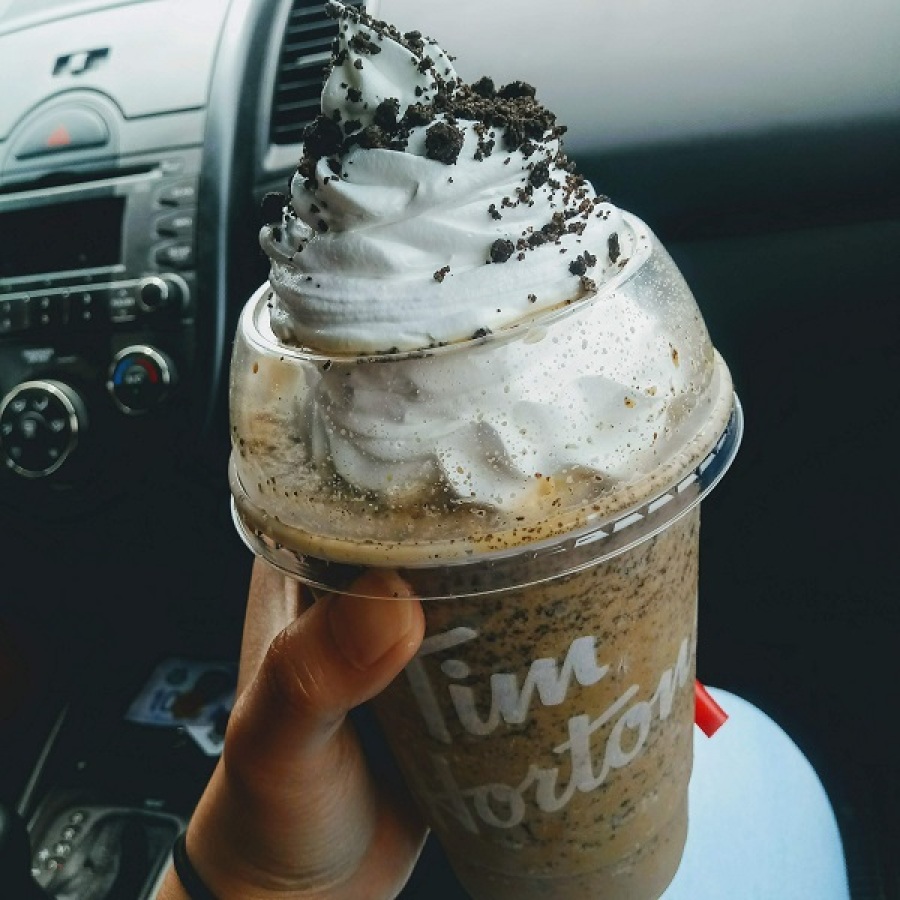 Tim Hortons shops operate in many different configurations across the country. To fit into different settings, the franchisor offers two types of shops to incoming franchisees:
1. Standard Shop: A standard shop is the typical Tim Hortons shop. It produces, merchandises, and sells a variety of baked goods, such as donuts, cookies, muffins, tarts, as well as coffee and other beverages. Most standard shops also offer a variety of soups, chili, and sandwiches. The standard shop typically ranges in size from 1,000 to 2,300 square feet (approximately 305 to 700 square meters). A standard shop contains a seating area for customers, and includes a drive-thru facility. The standard shop may also be a stand-alone, an in-line shop, or a shop within another facility.
2. Non-Standard Shop/Kiosk: There are generally two types of non-standard shops: (i) a built-in kiosk; and (ii) a full-service cart. The built-in kiosk is designed to accommodate any product format but, per Tim Hortons, is best suited for a full menu line, including coffee, baked goods, and sandwiches. The dimensions of a built-in kiosk vary depending on the proposed location. The full-service cart can be modified to suit the size, location and consumer demand of its location.
As a result, the range of potential initial investment for a Tim Hortons franchise can vary widely. The estimated opening cost for a new Tim Hortons shop, including for the initial set up and first three months of operation, ranges between $124,000 and $2,137,500 USD, which is approximately $169,384 to $2,919,825 CAD (as of October 2023 exchange rates).
Like any similar business, Tim Hortons opening costs include acquiring real estate, renovation and/or construction costs, equipment, signage, professional fees (which can include licensing, accounting, and lawyer fees), and more.
Variations in the initial investment is highly dependent on area real estate costs, the size of outlet being opened, the construction that needs to be done, and additional factors such as the amount of traffic the restaurant gets in its opening months. As you will see below in the chart, the range given above doesn't include real estate costs. A number of franchisors don't provide a real estate cost in their initial investment estimate because of its price variability from place to place.
A breakdown of the estimate is in the chart below. The figures come from the US Franchise Disclosure Document of Tim Hortons, dated 2023. The estimates are provided by the franchisor based off of its years of experience in franchising its brand.
Name of Fee

Low

High

Initial Franchise Fee

$25,000

$50,000

Real Estate Taxes, Personal Property Taxes and Common Area Maintenance Charges

$1,000

$70,000

Equipment

$50,000

$410,000

Real Estate

Varies

Planning and Development and Design Costs

$10,000

$100,000

Site Development Costs

$0

$500,000

Building Costs

$10,000

$864,000

Training

$6,000

$27,000

Start-up Supplies and Initial Inventory

$3,500

$30,000

Professional and License Fees

$1,500

$10,000

Insurance

$2,000

$21,500

Security Deposits

$0

$15,000

Additional Funds

$15,000

$40,000


ESTIMATED TOTAL*

$124,000

$2,137,500
*The estimated initial investment range covers from a new non-standard shop up to a new standard shop. Figures are in USD.