As part of the world's largest business coaching franchise, consider investing in one of the fastest growing sectors in Canada, Business Coaching. With over 30 years of experience and tens of thousands of happy clients, we're looking for entrepreneurs who desire to grow their impact and income.
ActionCOACH Canada helps build companies by working with businesses owners to grow their companies to become well managed and profitable.
ActionCOACH Canada.
Become a Business Coach
If you love business and enjoy helping others succeed, we encourage you to explore becoming an ActionCOACH. Join the world's largest community of business coaches so you can help more entrepreneurs thrive.
ActionCOACH is the world's number 1 business coaching franchise, with offices in over 80 countries.
If you're awarded a business coaching franchise, you will receive world class training with global, national, and local support every step of the way. You will also have access to over 3,500 business strategies and tactics.
Business coaching is booming! It is the 2nd fastest growing industry.
Business coaching and mentoring are seen as a necessary service, like having an accountant or legal representation. One-size-fits all training programs no longer suit the rapid growth of business and technology. Customized personal solutions are in demand. Only a Certified Business Coach can fill that gap.
You do not need any previous coaching or consulting experience to start your business coaching franchise. You will have access to proven systems, methods, and tools which have been tested on tens of thousands of businesses worldwide.
Find Freedom and Fulfillment with Endless Earning potential
Becoming an ActionCOACH is not about buying yourself a job, or moving to the next step in your career. When you choose to live the life of an ActionCOACH, you perfectly place yourself between the incredible Opportunity of owning your own coaching business
WORKING WITH BUSINESS OWNERS
As a business growth specialist you will work with business owners, helping them in several areas. Including: teaching them how to increase their profits, developing powerful systems and learning how to build a strong team.
The results are not only a more profitable and sustainable business, but also a dramatically improved life for your client. Making it a fantastically rewarding and fulfilling experience.
We Help You Grow: Support & Training
ActionCOACH training is unparalleled, the ongoing support is unmatched, the access to the library of ActionCOACH's proven systems and process positions you ahead of the competition.
4 WEEK PRE-TRAINING
During a minimum of 4 weeks of online pre-training, supported by one-on-one coaching calls, we'll ensure you'll hit the ground running even before attending new-franchisee induction training at our global office in Las Vegas (virtual training options).
10 DAY CERTIFICATION TRAINING
During our 10 Day induction training at our global head office in Las Vegas you'll learn and understand how to leverage all the available resources to run a successful business coaching firm. Associate Coaches will undergo a 5-day certification training focus on coaching methodologies and strategies.
3 MONTH POST-TRAINING
Following pre-training and certification training, you'll be enrolled in our 3 month post-training Growth Success Program. Meeting weekly with our Growth Success Manager.
PERFORMANCE MONITORING & WEEKLY COACHING CALLS
Some of the key markers of a franchisee disengaging due to under performance is non-attendance of our conferences and events or missing one-to-one discussions with their Coach.
During startup, we will review and discuss their KPIs weekly and variances to their initial franchise business plan. This identifies any areas requiring more learning, investment or activity.
1-to-1 coaching helps our franchisees to fast track success at sales meetings with personal critique and coaching of sales meetings. After their self-critique of the recording, we will review it, provide feedback and suggest areas for improvement.
ONGOING TRAINING AND EDUCATION
You wil gain access to the ActionCOACH University Library of coaching programs and ongoing coaching programs to sharpen your skills. This includes programs that you can offer to your clients as a paid program. Additional resources are continually being added to the ActionCOACH University Library.
Interested in becoming a Franchise Partner?
The world of business coaching and your partnership with ActionCOACH will open the doors to your entrepreneurial future. You will be buying systems that have proven to be successful, and an extensive support network to aid you.
Find an ActionCOACH Business Model that Hits and Exceeds your Goals and Vision: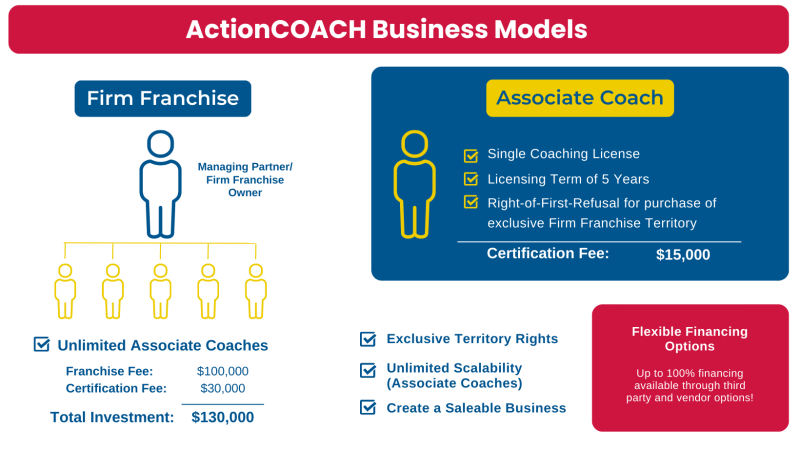 Start your own business with the help of ActionCOACH Canada today.
The time to take Action is NOW.
PLEASE SUBMIT THE LINK BELOW TO LEARN MORE ABOUT BECOMING AN ACTIONCOACH.
ActionCOACH Canada Financial Data
The following financial information was provided by ActionCOACH Canada to give you more information about the costs associated with a ActionCOACH Canada opportunity
Minimum Cash Required
$50,000
Franchise Fee
Training: $30,000
Firm Franchise: $99,000
Practice Franchise: $59,000
Total Investment Range
$89,000 - $129,000
ActionCOACH Canada Testimonials
ActionCOACH Canada Videos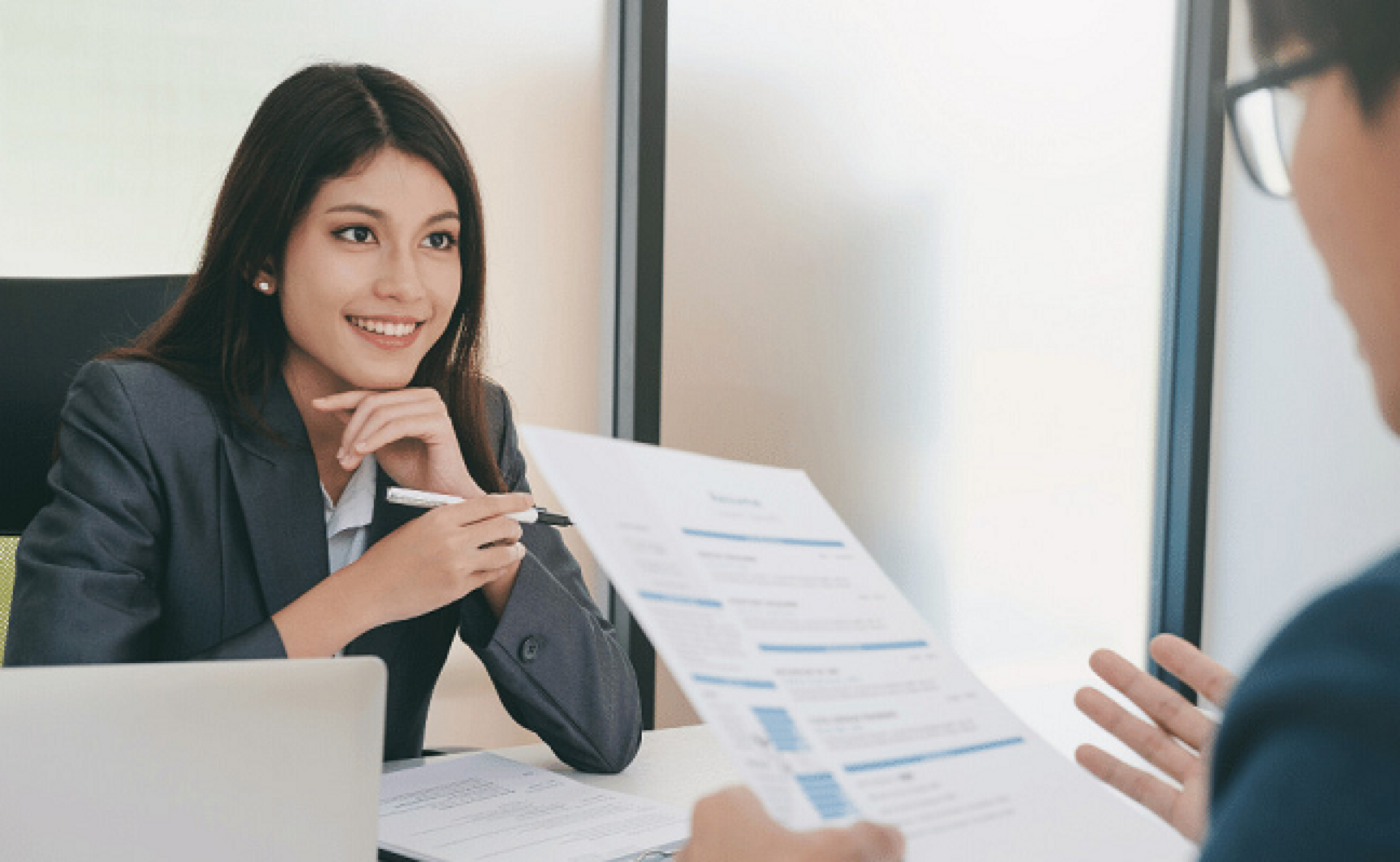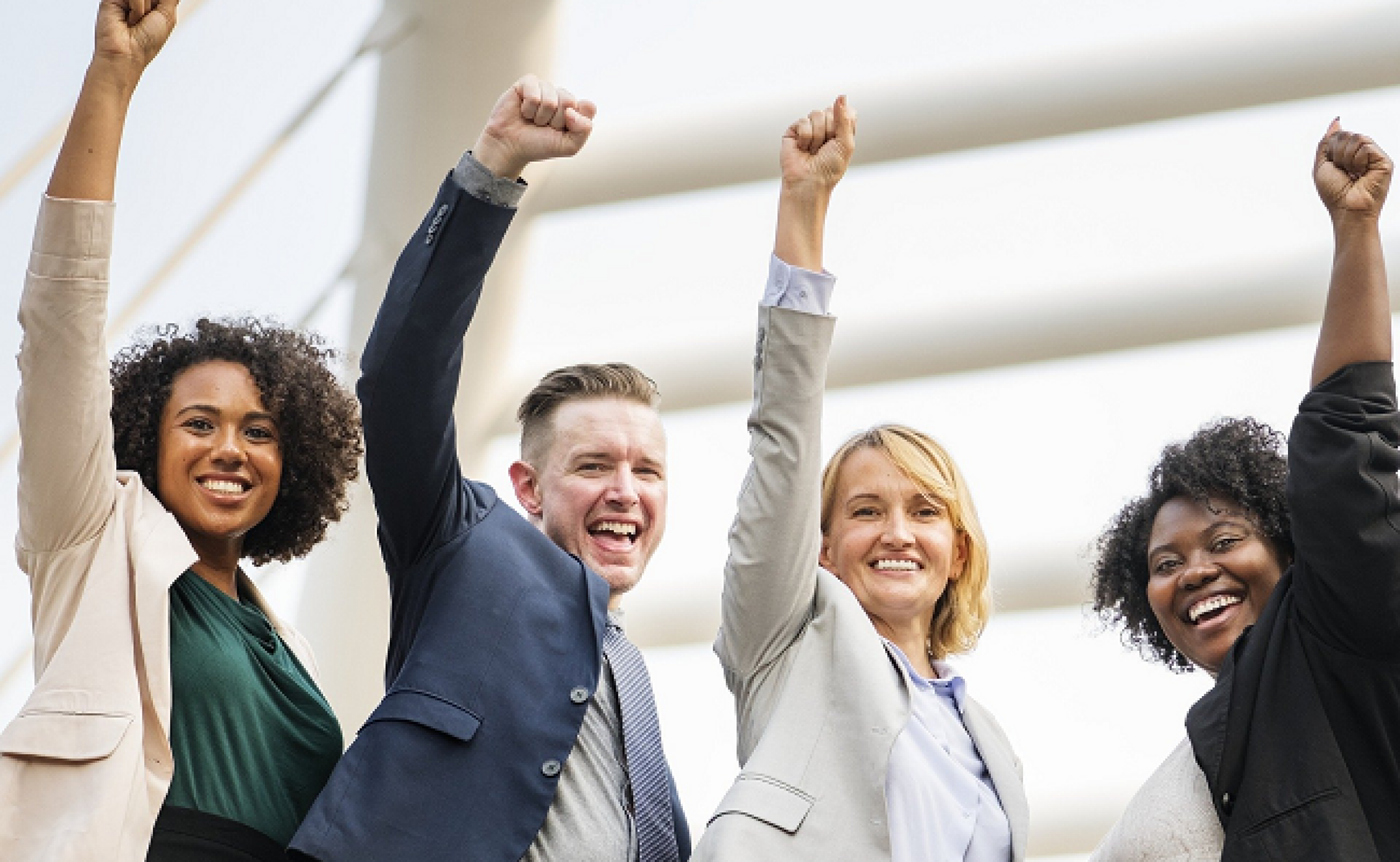 Single, multi-unit opportunities currently available across Canada.