StretchLab's unique and innovative approach to assisted stretching has created a widespread and devoted following and an attractive franchise opportunity for investors.
Reach Greater Heights with a Stretchlab Studio

Ranked in Entrepreneur Magazine's Franchise 500 list and Inc. Magazine's Inc.5000 list, StretchLab is the leading assisted stretching brand, offering one-on-one and group stretch services for all ages and fitness levels. With heightened consumer awareness and demand in recovery for holistic wellness, StretchLab offers consumers more ways to reduce their risk of injury, regain mobility, improve flexibility and range of motion, and reclaim their freedom.

There are no gimmicks or complicated equipment, just a simple, fresh solution for everybody, no matter why they enter our doors. Our one-on-one assisted stretching and innovative group stretches are changing lives, led by our highly trained Flexologists and fueled by our unwavering commitment to improving the lives of our members.


WHY INVEST IN A STRETCHLAB

With more than 300+ studios open across North America and 750+ licensed locations globally, StretchLab is not only the largest assisted stretching brand, it is leading the way in the thriving wellness industry. With a simple studio buildout and low-cost entry, StretchLab offers a fast go-to-market advantage and is complementary to both wellness and boutique fitness.


BECOME A PARTNER & ENJOY THE BENEFITS
Strong National Brand
With more than 200 locations in North America, StretchLab is an award-winning brand with a strong national presence- with new studios open each month!

Smart Investment
Not only do StretchLab's services mean you can market to everyone, but you can also enjoy a low-cost entry, a recurring revenue model, strong EBITDA margins, and the confidence in our team that has decades of experience in wellness and fitness franchising. We know how to grow household name brands.

Community Focused Member Experience
Our member experience is the very core of our business and we know the incredible power community plays in fostering this experience. We are deeply rooted in our communities and empower our Flexologists to lovingly create the very best and most personalized plan for each member.

Executive Model
Our franchise model provides a completely scalable business, allowing you to determine your own success. Leverage development costs and national vendor relationships to launch your studio successfully.

Expert & Extensive Support
Our team has the resources, network, and platform to ensure your continued growth and support. We'll guide you through the entire opening process, from site selection, lease negotiation and construction, to recruiting your studio staff and activating your sales process and marketing strategy. We provide extensive ongoing training, weekly and monthly update webinars, and one-on-one support as your business matures.


Interested in opening a StretchLab?
Request information below to learn more
StretchLab Financial Data
The following financial information was provided by StretchLab to give you more information about the costs associated with a StretchLab opportunity
Net Worth Required
$500,000
Minimum Cash Required
$100,000
Total Investment Range
$160,300 - $300,000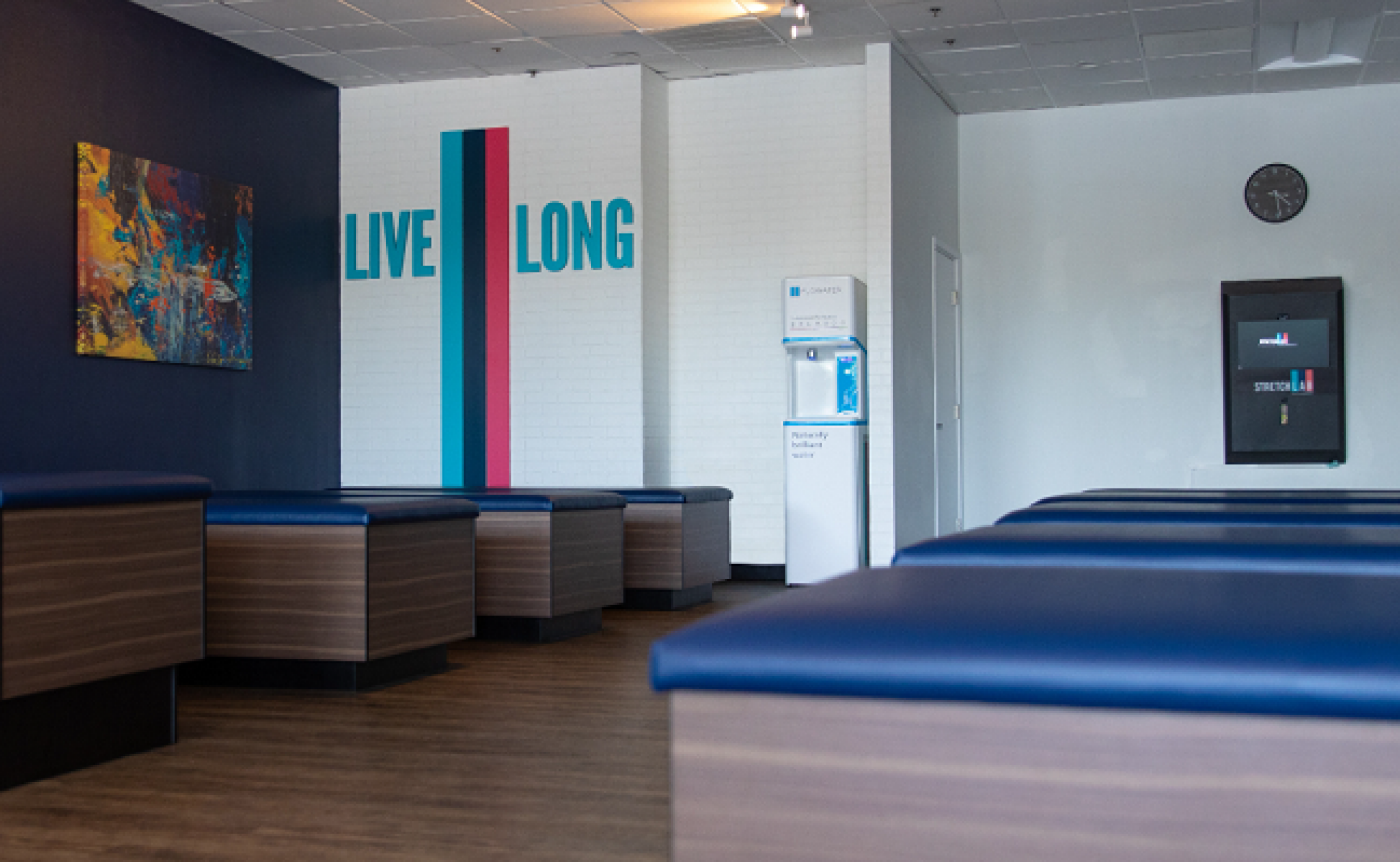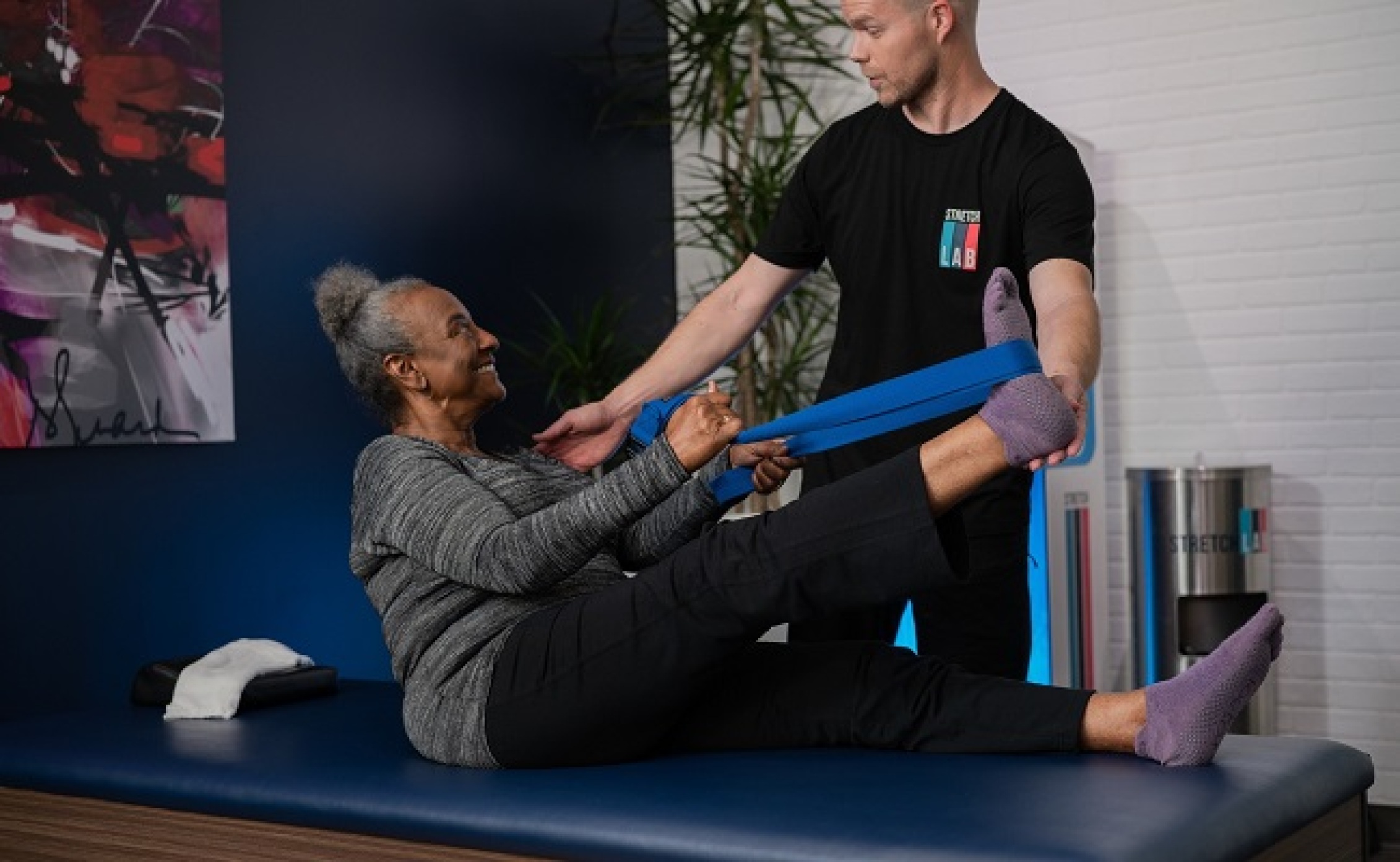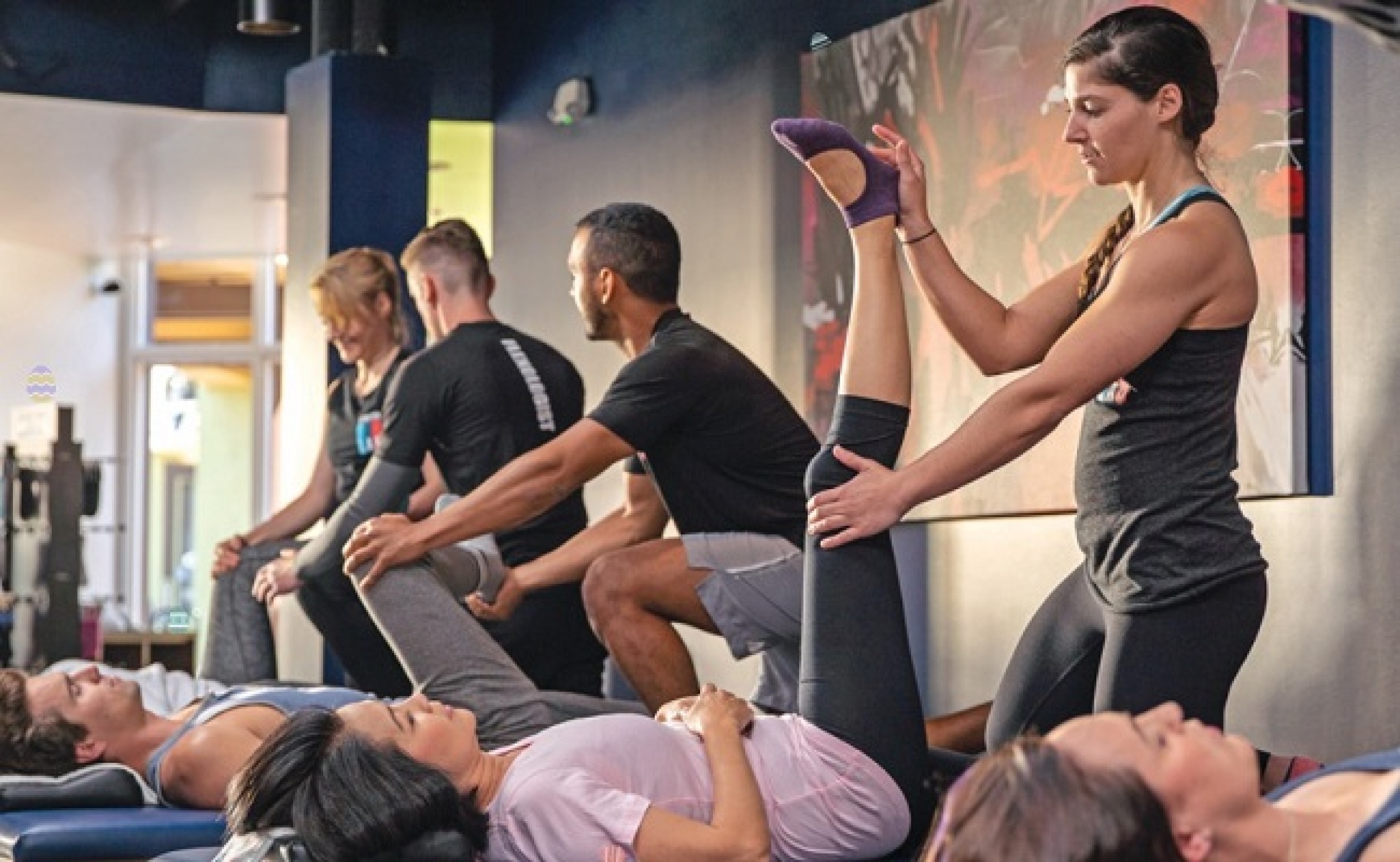 Opportunities available in British Columbia and Alberta.