Instant Imprints is a light manufacturing business that provides full-service promotional marketing and visual communications services to businesses. Our exclusive system provides multiple revenue streams, professional, high repeat clientele in one efficient business model. Our franchisees Make Branding Easier and allow local brands to maximize their promotional potential and be more visible to their customers. Our business model is fun, creative, and allows our owners to make a meaningful impact right in their communities. Instant Imprints is not just a great business model—it is a great lifestyle that is rewarding on every level.
WE MAKE BRANDING EASIER!
Our customers choose us when they want to be more visible to their customers because we help them get noticed everywhere, and every way. With over 1 million items available we can put a logo or message on just about anything!
We primarily service small and medium business customers along with some retail consumers in the local communities where our franchisees operate.
What Makes us Unique
We stand apart from our competitors because we Make Branding Easy for our customers, and we have the capabilities to help our clients achieve their outcomes.
Our franchisees are people that live, and work in their communities. They value the relationships they build with clients and want to contribute to their growth and outcomes.
Variety and depth of products provides huge flexibility for our clients
In-house production allows us to deliver FAST, with excellent quality.
Technology tools that enable our franchisees and customers to thrive and grow.
With multiple revenue streams from Custom T-shirts, Embroidery, Signs and Banners, Promotional Products or Print Services we empower our franchisees to bring more value to the customer in a single relationship. It is like having 5 businesses in 1.
From
IDEA INCEPTION
to
IMAGE IMPLEMENTATION
, Instant Imprints Franchisees are there to help, because we have Everything you need to promote.
BENEFITS of being an Instant Imprints Franchisee:
Work with Professional Clientele in a Clean Professional Environment.
Primarily B2B with some B2C with high repeat business percentage.
Small Footprint locations from 900-2000 sq ft.
Excellent Ecommerce. (webstores, pop-ups, and fundraising tools for various client types).
Family Friendly hours of operation (M-F 9-6).
Modest Investment with low operating and staffing costs.
Build Great Relationships within the Business Community.
Great Support Network of Franchisees.
Protected territories and limitless client opportunity.
Providing Services EVERY business needs.
Opportunity to earn commensurate with your efforts.
Ability to make an impact in your community.
Owning a business that is mentally, emotionally and financially rewarding.
Building a better life for you and your family.
Everything you need to Achieve
There are only 3 ways to grow a business. More Customers, More Often, and More Money.
With customer repeat rate of 70%, and gross margins almost 20% higher than the industry average you are in a very good starting position.
Site Selection and Lease Negotiation Assistance
We come to your market and help identify the right locations with the right demographics and we help negotiate your premise lease with you.
Training and Opening Launch Support to get you started properly and build good habits.
Initial Training is a 5 week program.
1 week or pre-training with a training centre.
2 weeks of in-class or online class-room training on Business management and Business development. (half days)
2 weeks of in centre work experience with a training centre. (half days)
1 week of in store soft opening support.
+
Ongoing coaching and support for the life the franchise agreement (we have peer calls, weekly news letters, tri-mesterly conferences, immediate in-app support).
+
after 18-24 months there is additional CEO advanced training for owners.
Opening Launch
$10,000 to help launch your business in your market locally!
We work with you to plan the right activities and messaging channels to help you attract eyeballs.
Operating Support Systems
All the tools from Financial management, marketing plans, collateral, to pricing, quoting, workflow and ecommerce to help you grow and build your personal empire.
Become a partner with Instant Imprints and build the lifestyle you want.
Submit the request form below to learn more about owning your own Instant Imprints.
Instant Imprints Financial Data
The following financial information was provided by Instant Imprints to give you more information about the costs associated with a Instant Imprints opportunity
Minimum Cash Required
$100,000

$200,00 for a Multi-Unit 3 Pack
Franchise Fee
$39,950 for a single unit (growth or brand center)

$79,900 for a 3 pack
Net Worth Required
$350,000 + $100k unencumbered cash (Growth or Brand Center)

$650,000 + $200k unencumbered cash (3 pack)
Total Investment Range
$225,000 - $299,900 Growth Center format

$275,000 - $379,900 Brand Center format

$450,000 - $525,000 3 pack (1 brand center + 2 brand studios)
Franchise Opportunities with Instant Imprints
Instant Imprints is everything you need in a business and want in a lifestyle. Our exclusive system merges multiple revenue streams into one efficient business model, for one purpose: Helping customers promote!
Request FREE Info
Request FREE Info
Added to the list
More information requested
Instant Imprints is everything you need in a business and want in a lifestyle. Our exclusive system merges multiple revenue streams into one efficient business model, for one purpose: Helping customers promote!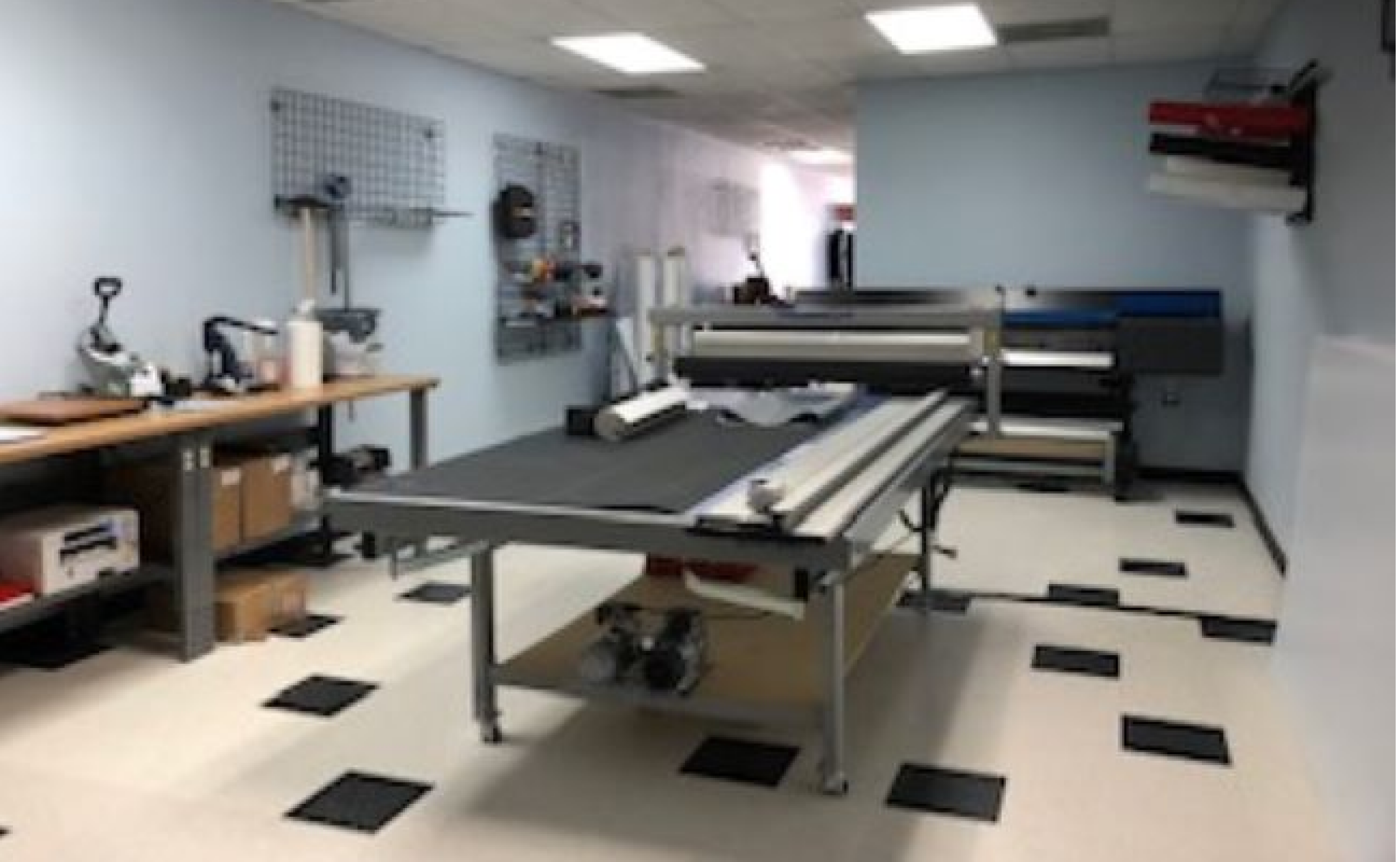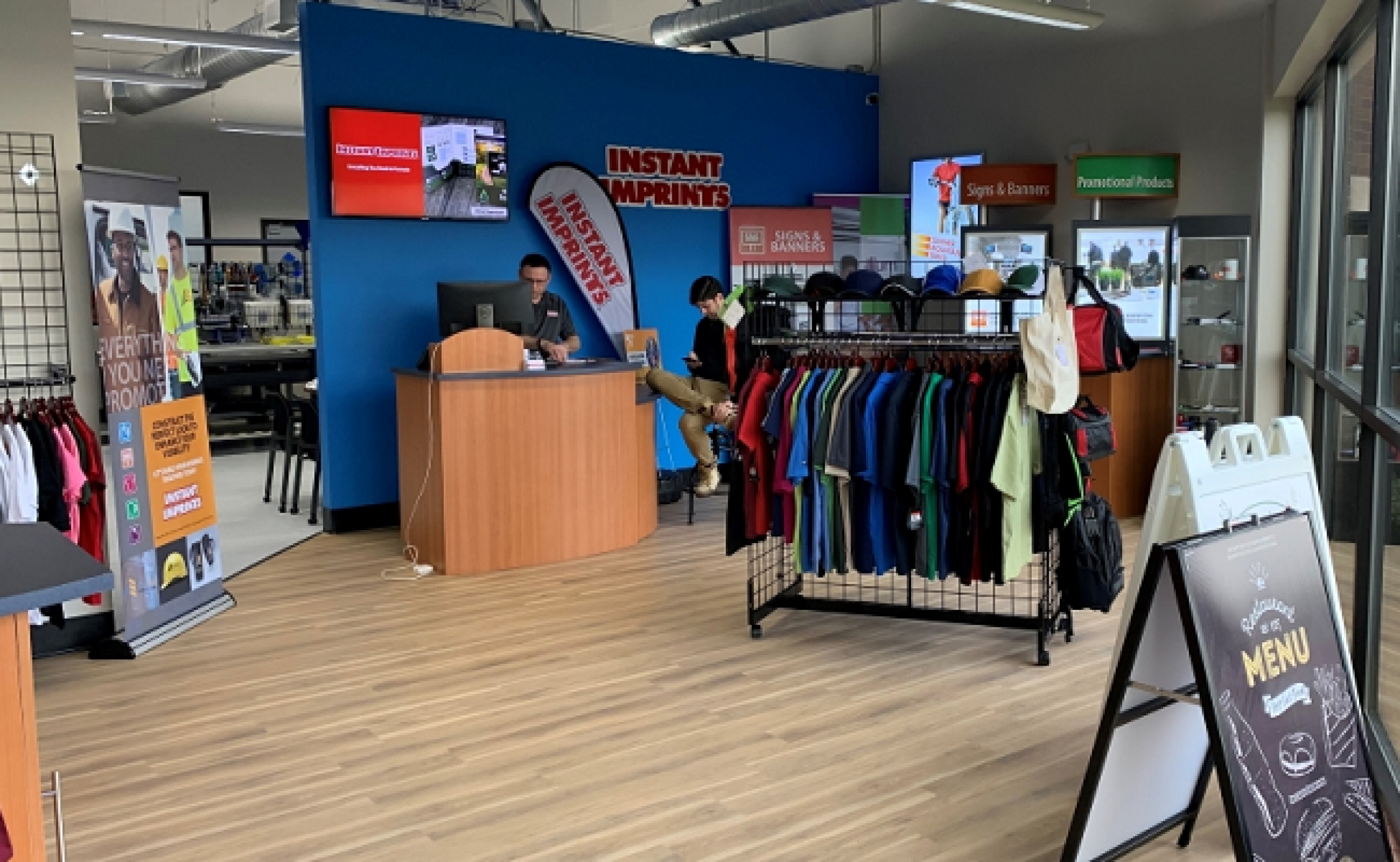 Single, multi-unit, area developer opportunities available throughout Canada.