Franchise Costs
🕒 Estimated Reading Time: ~4 minutes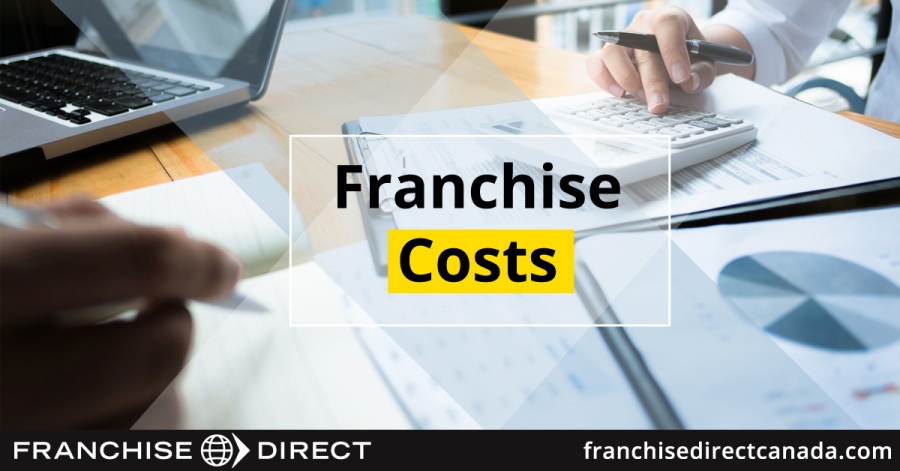 The expenses related to starting franchise businesses and independent small businesses are often similar. Nevertheless, franchises do have some special costs associated with them, which are profiled here.
Note: Due to the variety of franchise businesses, fees illustrated in this guide are only the most common and not a complete listing. Please refer to a specific company's franchise disclosure document (FDD) for a complete breakdown of costs associated with opening that franchise.
Franchise costs are commonly divided into two categories: initial (or upfront) costs and ongoing (or continuing) costs.
Initial Investment Costs
The initial costs of a franchise can range from a few thousand dollars into the millions of dollars. Also, the range of investment between different industries can be wide, as can the variation within a single industry. Factors determining the start-up costs depend on the industry, real estate needed, building requirements, equipment needed and several other factors.
The most notable fee in franchising that differs from other businesses is the franchise fee, which is basically an entrance fee or cover charge. It's probably easier understand if you think of it as the fee you pay the franchisor for doing the legwork in developing the brand, and saving you from many (but not all) of the pitfalls that come with starting a business from scratch.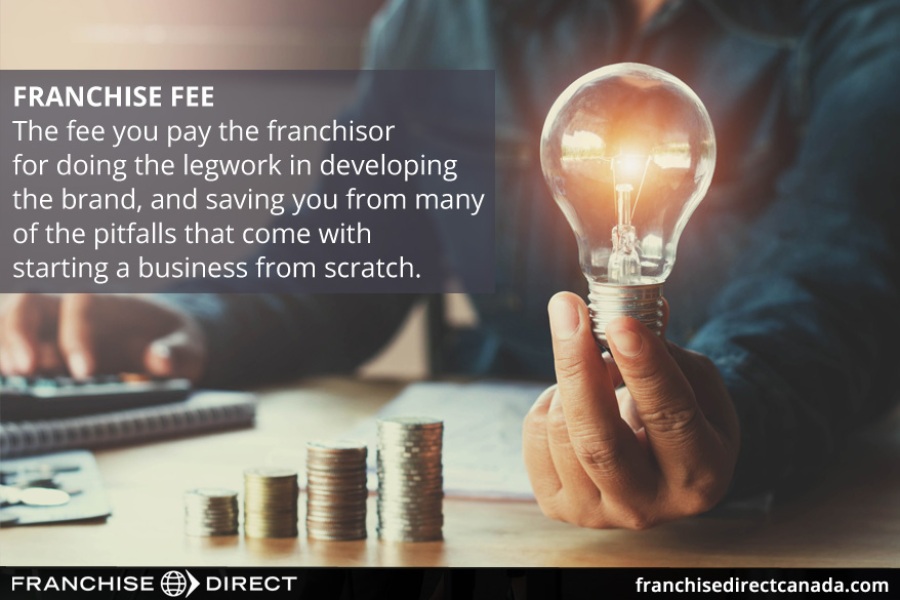 The franchise fee is central to the franchise model and helps the franchisor raise the monetary capital needed to ensure consistent execution of its system and procedures across all its units in various territories.
The franchise fee covers the initial permission to use the franchisor's system (including trademarks and proprietary operating system). It also typically covers services the franchisor provides to its incoming franchisees such as training materials, help finding a location, etc.
Also associated with opening a franchise is the cost for training. While the training materials are often covered by the franchise fee, franchisees will often have to cover their attendance costs (travel and lodging) for training.
Another common initial franchise fee is for grand opening advertising or marketing. In addition, be prepared to pay professional fees to people who are going to help you with the intricacies of starting a business. These professionals can include lawyers, accountants, and government organizations that deal with licenses or permits. You will also need to make your initial insurance and tax payments before opening as well.
Rent or real estate costs are a special case in the breakdown of franchise fees. Although some will give a range for a property's first three months of rent based on its experience, many times a franchisor will not specify an estimate for real estate and building construction, if necessary, because of its high level of variability from place-to-place as well as from case-to-case. Also, some franchises will not require rent or real estate fees because the franchise can be operated out of the franchisee's residence.
A related fee, unless you are starting a home-based franchise, is the cost for leasehold improvements. Leasehold improvements are what they sound like: improvements that need to be made to the interior a leased space for the tenant's needs such as painting, building interior walls, and other renovations. Outdoor alterations are called building costs.
Other common opening fees for franchises are similar to a non-franchise business opening.
These costs include:
General office supplies and equipment
Industry-specific equipment
Signage and décor (if not a home-based franchise)
Inventory (if needed)
Ongoing Costs
After the franchise business is up and running, there are a number of expenses to successfully maintain the business as well as remain part of the franchise system.
The most common ongoing fee in franchising is the royalty fee, which is assessed for the continued use of the franchisor's trademarks and patented processes. Royalty fees are usually assessed as a consistent percentage or flat fee, due weekly or monthly.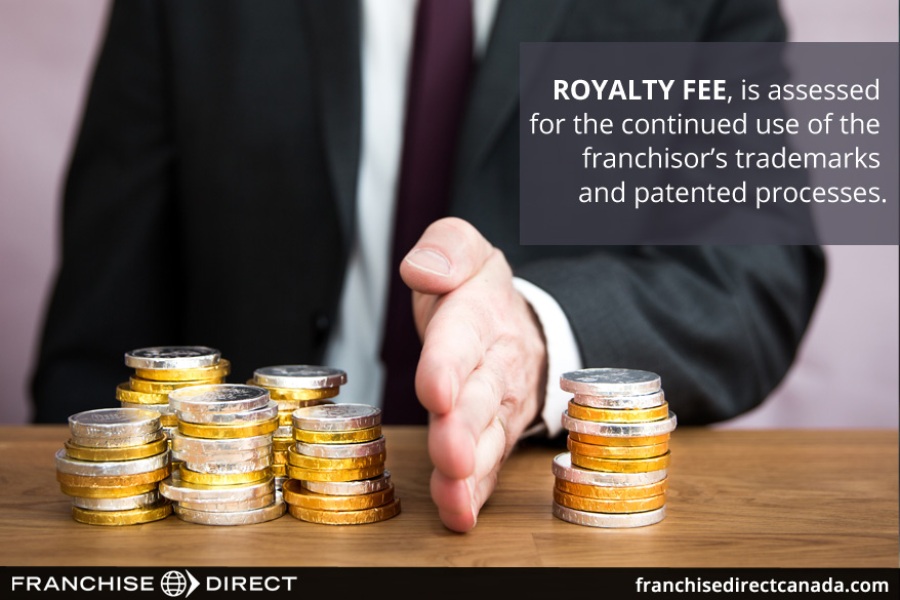 Some other common regular ongoing franchise fees:
Advertising/marketing fund
Technology fees
Insurance
Employee wages (if applicable)
In addition to regularly collected ongoing fees, there are some fees that are collected as needed such as:
Ongoing training
Interest
Audit fees
Indemnification
Renewal fee
Certain industry-specific fees, such as hotel reservation fees for hotel franchises, can also be found in the FDD for a franchise within that industry. Also, some ongoing costs may not be listed within the FDD, such as employee wages.